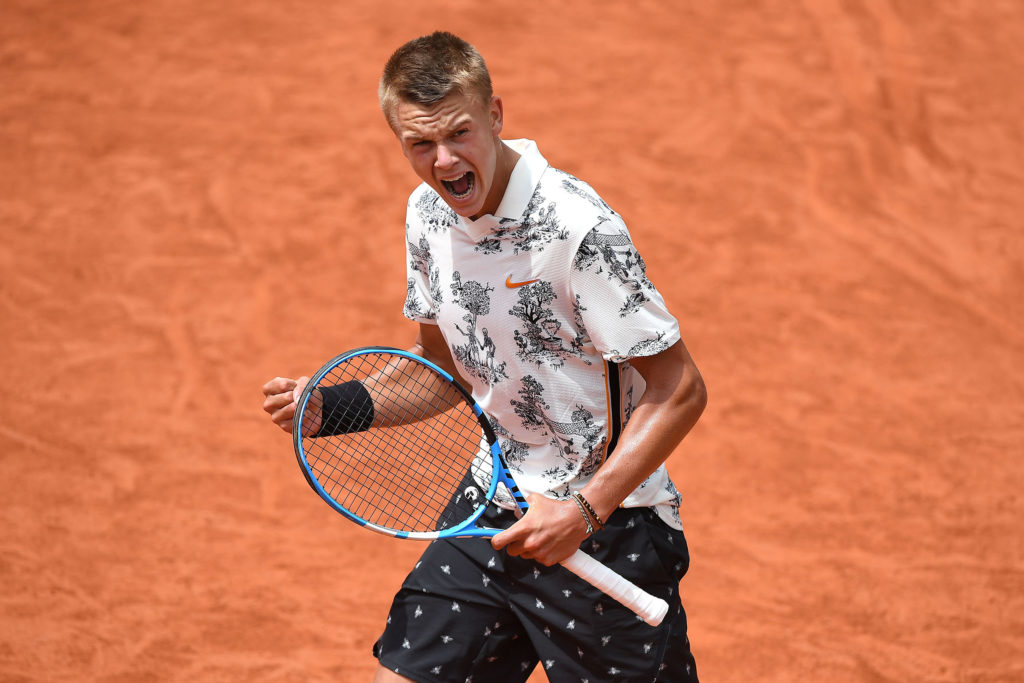 You know who he is! Especially after his quarter final run at Roland Garros 2022.
Holger Rune is one of the top upcoming junior tennis players in the world, if not THE top junior player at the moment.
In 2019, he won the Junior Roland Garros being only 16 years old. But that was far from being his only early success. That same year, he became the 6th youngest player this decade to win an ATP Challenger match at the Blois Challenge in France, and he won the ITF World Junior Finals. Believe it or not, the Danish player also won a Davis Cup match at age 14! Those performances helped him to reach the top of the ITF Junior rankings.
Rune is known for his incredible work ethics and his passion for tennis is like an inner fire. He considers himself an aggressive baseliner: he has a solid overall game, with a powerful, precise and consistent forehand that stands out from the rest. At Ultimate Tennis Showdown last, he was nicknamed "The Machine", and he has been living up to it.
Rune has counted on the Mouratoglou Academy as his training base since 2016, as he was only 13 years old. Brought up 10 minutes north of Copenhagen, tennis is a family commitment for the Runes. The son of a Royal Danish Ballet dancer, Holger playing tennis has always been a priority of the family, always looking for the best environment for Holger's development.
That lead them to the Mouratoglou Academy, where Holger stops to train between tournaments and well-deserved time at home. As a member of the Mouratoglou Foundation he receives the financial support to keep playing at the highest level and work towards his goals.
2020 was supposed to be his transition year, but COVID got in the way… In 2021, he will be more ready than ever. In 2022, he kept on his fantastic rise by winning the ATP 250 event in Munich and by reaching the quarter-final in Roland Garros after beating Stefanos Tsitsipas.