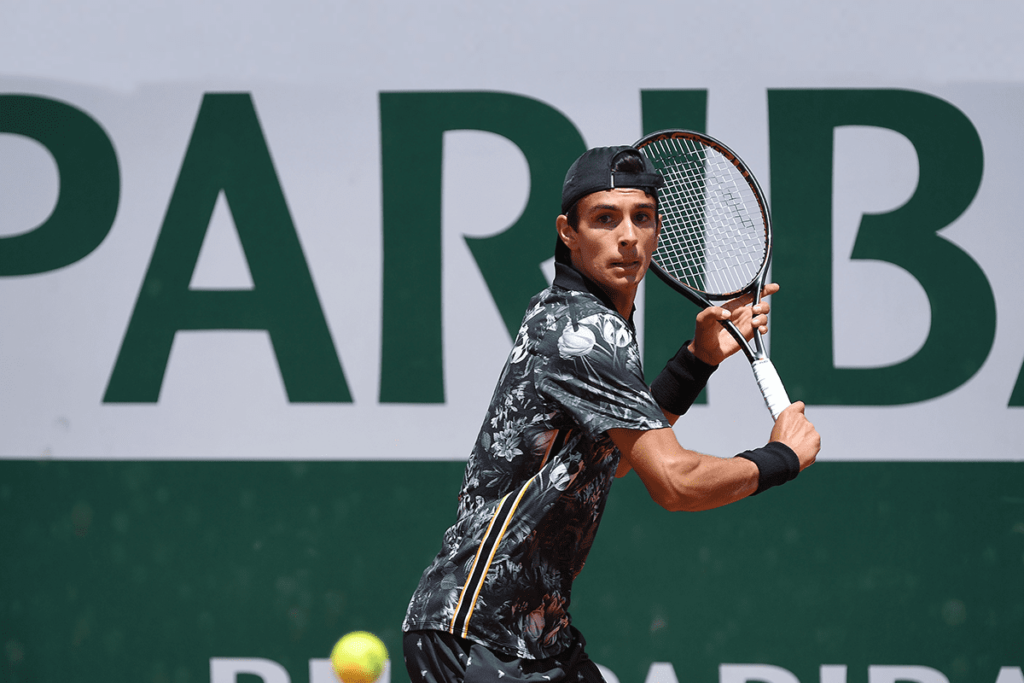 when the professional tennis tour restarted in August after the tour being on pause for months, 18-year-old Champ'seed player Lorenzo Musetti had neither won a tour-level match, nor did he earn a win against a Top 100 player.
A month later, the Italian qualified for the Rome Masters 1000 main draw, a success that was worth celebrating. But Musetti was just starting his campaign. In the first round, he stunned three-time Grand Slam Champion and former world no. 3 Stan Wawrinka 6-0 7-6(2). With the win, he became the first player born in 2002 to earn an ATP win. Not very many players can say they've beaten a multiple Grand Slam Champions for their first ever tour-level win.
A coincidence you might think? Definitely not. Musetti backed up his iconic win with another iconic win. This time, he ousted Kei Nishikori, former world no. 4 and 2014 US Open finalist, 6-3 6-4. Within only one month, he's added 5 more Top 100 wins to his list.
During that time, Musetti also won his first ATP title, the Forli ATP Challenger, in Italy.
It may seem like a miracle story for Musetti, but the truth is, it's the well-deserved result of years of hard work and sacrifices. Musetti first set foot at the Mouratoglou Academy when he was 14 years old, and Champ'seed Foundation has helped him reach the no. 1 spot in the junior rankings and win the 2019 Junior Australian Open.
The Champ'seed player started the 2020 season ranked as world No. 357. Only two years later, in 2022, Musetti reached a career high of No. 30 in men's singles ranking.
Could he finish the year ranked amongst the 100 best players in the world?