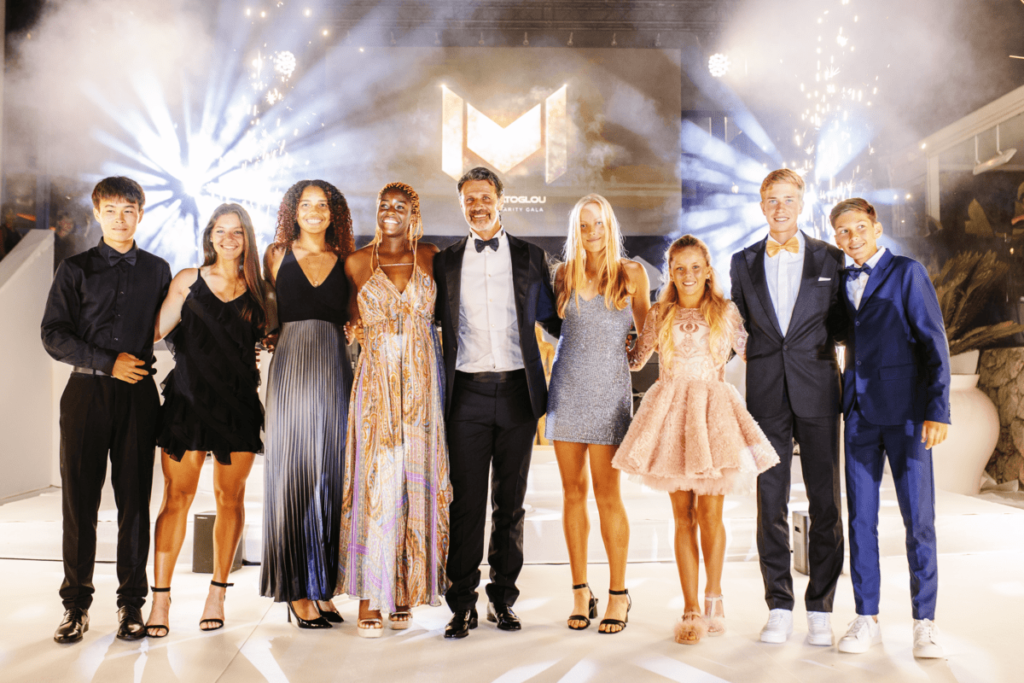 2022 is off to a great start! During the first 6 months of the year, many Champ'seed players stood out all over the world in the most prestigious competitions.
First Half of 2022 in Review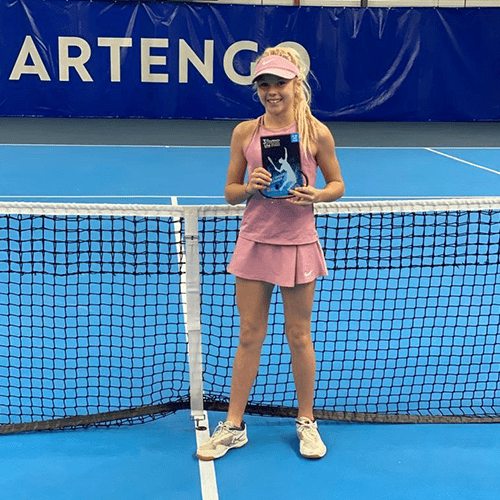 Ksenia Efremova (Russia)
First of the year... but won't be the last!
Our champ'seed player Ksenia (13 years old) entered her first tournament of the year with a wildcard... and left with the trophy. It was the U14 Cat 3 Tennis tournament of Marcq-en-Baroeul (France).
But Ksenia did not stop there. After lifting her first trophy in 2022, the young Russian kept her way up by winning the U18 Cat 5 tournament in Limassol (Cyprus), becoming, with only 13 years and 9 days, the second youngest winner of such a tournament. She then won the U14 Cat1 La Balle Mimosa tournament (France) without dropping a set.
Very good promises for the rest of 2022!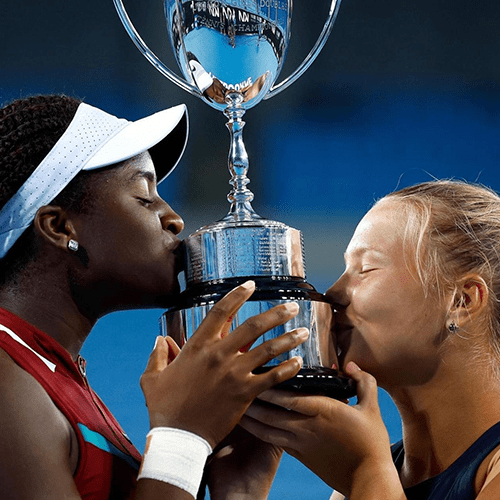 Clervie Ngounoue (USA)
Our Champ'seed player Clervie Ngounoue (USA, 15 years old) clinched the Junior Girls doubles Trophy at the Australian Open, with her partner Diana Shnaider (RUS, 17 years old).
She also reached the final in both singles and doubles at the $15k ITF Women's tournament of Marrakech. Surely we secretely hoped for more, but Clervie is making steady progress, having started on the Professional Women's Tour almost one year ago. After two quarter finals earlier this year in Monastir, it's Clervie's first ITF Women's final.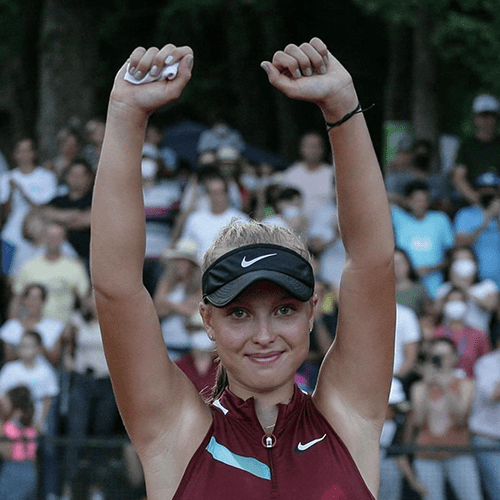 Brenda Fruhvirtova (Czech Republic)
Our Champ'seed player Brenda Fruhvirtova (CZE, 15 years old) defeated the N°1 seed to lift the first trophy of her professional career! She entered the $25k ITF Tournament of Tucuman (Argentina) as a Junior Exempt (JE) position and has already gained 350 slots on live WTA rankings thanks to her outsanding week.
One week later, she continued her fantastic run by winning her second title in a row at Tucuman. History made! Brenda is the very first 14-year-old girl ever to win ITF singles titles in consecutive weeks.
In June, Brenda won the W25 tournament in Klosters (Switzerland) without losing a set.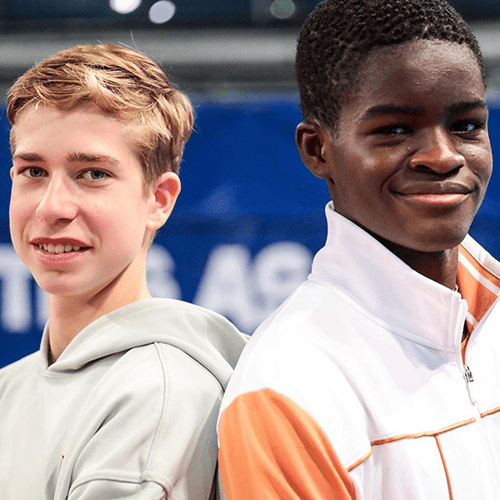 Thijs Boogaard (Netherlands)
Thijs Boogaard (Netherlands, 13 years old), together with Clervie's brother, Carel Ngounoue (USA, 13 years old) are the Boys Doubles Champions of the renowned Les Petits As Tournament in Tarbes, France.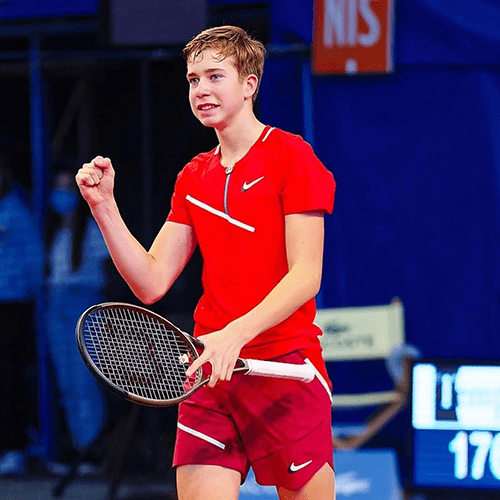 Thijs Boogaard (Netherlands)
Thijs & Carel face each other in the singles final of Les Petits As 2022 and our Champ'seed player Thijs Boogaard (Netherlands) is the new Les Petits As Champion!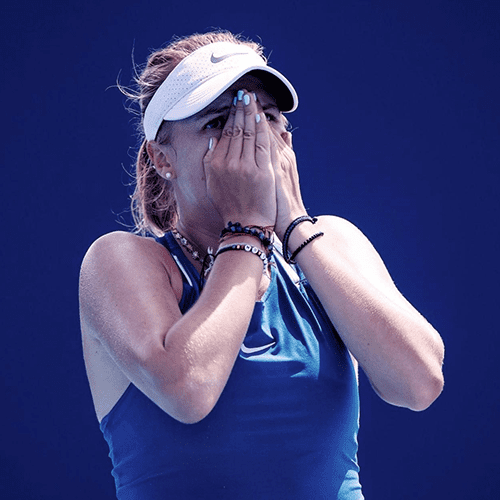 Linda Fruhvirtova (Czech Republic)
One week after her sister Brenda, Linda Fruhvirtova reached her first ITF final of 2022 at the $25k ITF tournament of Cancun, Mexico. Linda played great and won the final against Rebecca Marino (CAN #162).
After winning against two time Grand Slam Champion Azarenka (former World #1) in the 3rd round of the W1000 tournament, Linda is now in the Top 200 of the WTA singles ranking at her career-high ranking of #153... onwards & upwards!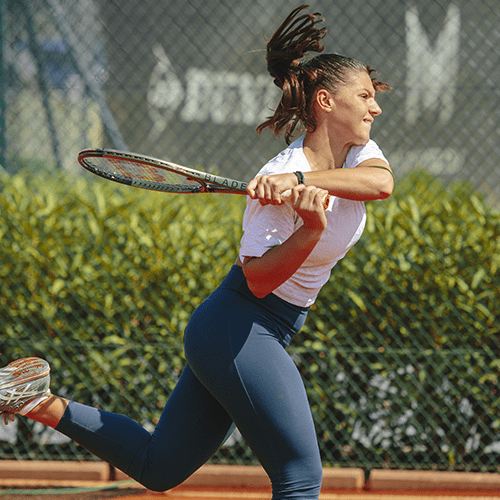 Michaela Laki (Greece)
Michaela Laki (Greece) proved once again that she loves her home courts in Heraklion.
After winning her first ITF career title last year, she reached the final $15k ITF tournament for the second consecutive year.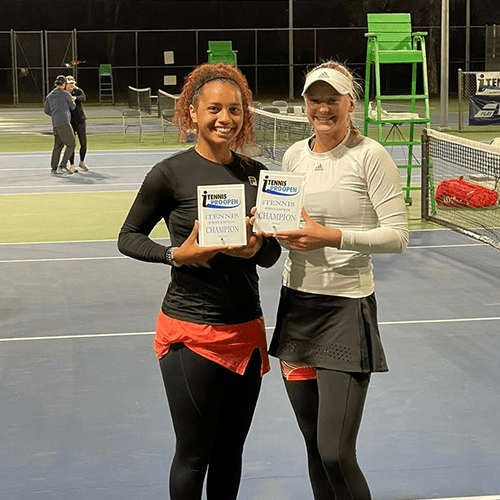 Robin Montgomery (USA)
Robin Montgomery (USA), who joined Champ'seed in October 2021, clinched the doubles trophy with fellow American Ashlyn Krueger at $60k ITF Tournament of Arcadia, CA, USA.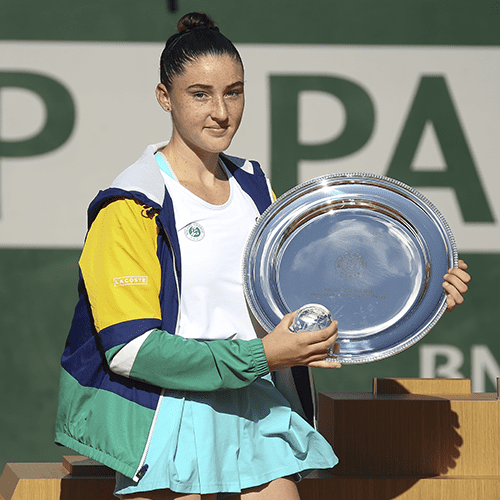 Elsa Jacquemot (FRA)
Elsa Jacquemot (FRA, born 2003) is the latest addition to our team of Cham'seed players. She joined late Q1 2022 after looking for a fresh source of energy to continue her brillant junior career.
Elsa is a former world junior #1 in 2020 and reached the 2nd round of Roland Garros in 2022.